Those who haven't turned out for the film are off watching that Maharaja's elephant display. It's total chaos.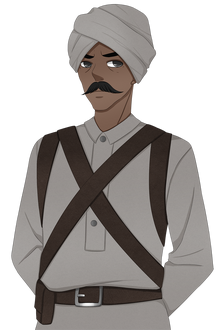 Raj Soldier is one of the generic characters in the game. You can meet them in India.
India
Ad blocker interference detected!
Wikia is a free-to-use site that makes money from advertising. We have a modified experience for viewers using ad blockers

Wikia is not accessible if you've made further modifications. Remove the custom ad blocker rule(s) and the page will load as expected.